ENSCMu
Organisation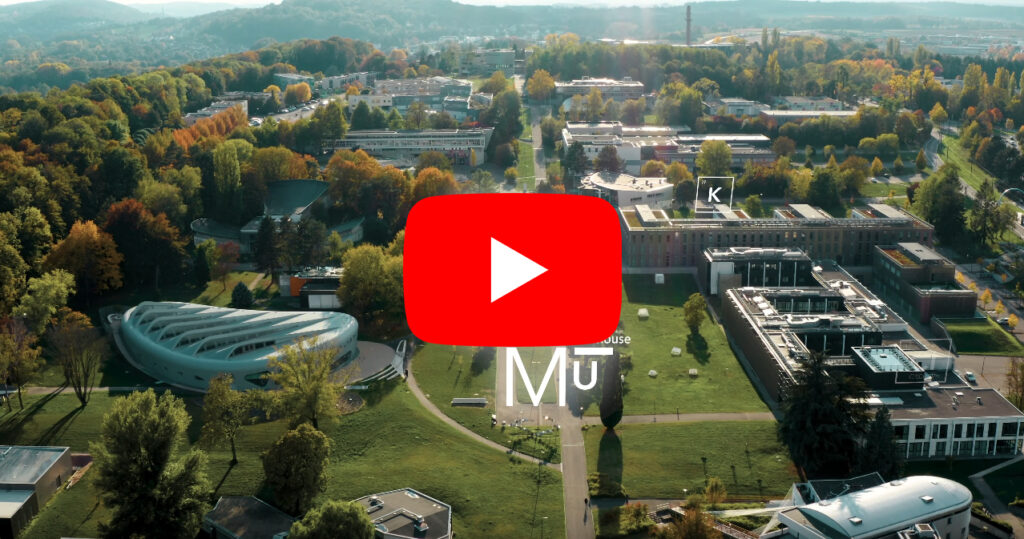 Film produced with the contribution of the Foundation for ENSCMu.
The National College of Chemical Engineering (ENSCMu) is part of Université de Haute-Alsace which is associated to Université de Strasbourg. ENSCMu is one of the French "Grandes Écoles". It is ISO 9001 certified and trains chemical engineers in close collaboration with industry. It recruits students after two years of higher education for three years of training.
Professor Jocelyne Brendlé has been the director of the College of Chemistry since 1st September 2016. She teaches mineral and materials chemistry. Her research activities within the Mulhouse Materials Science Institute (IS2M) focus on clays. She is assisted by Ms Magali Bonne, deputy director for international relations, and Mr. Samuel Fouchard, lecturer in chemistry and director of studies.
Assets
The first chemistry school created in France 
A creation initiated by textile manufacturers in 1822
A polyvalent degree programme for a wide range of career opportunities
Theoretical and practical courses in organic chemistry, physical chemistry, cosmetology, environmental chemistry, formulation, materials, safety…
Innovative education programmes
New courses in scientific mediation, interculturality and cyber-security
A focus on industry and research
Internships and projects carried out in laboratories or with companies, lecturers from the world of work, a double Master's degree…
Building a career plan with company executives and managing personal projects
Individual follow-up starting in first year and group projects in first and second year
Numerous international opportunities
Cross-border area close to Germany and Switzerland, double degrees and academic exchanges, internships abroad
An excellent quality of life and a wealth of much-appreciated associations
Dynamic student life, state-of-the-art facilities, green campus close to the city center providing all university services
Film produced with the contribution of the Foundation for ENSCMu.